How to Get New Customer Bonus
Welcome to Comfpack!
We have prepared some new customer bonus for you, let's see how to get them.
Bonus 1: 20% OFF

coupon
Register

and
sign in
,
you will get a coupon with 20% off in your account immediately.

You can use it when purchase any product at Comfpack, remember to choose it before check out.


Bonus 2: Free gift
Besides membership discounts, we also have prepared gifts for subscribers! Many new products and discounts will be released later. And we will share tips of home remedies and compress therapy in email. If you are interested, you can enter your email address and subscribe to us. When Comfpack updates, you can get information in the first place!
After successful subscription, you will receive an email with a special gift link. There are 2 ways of getting the gift:

1. You can pay $0.01 for the gift link to create an order.
2. Or reply the email directly with your name, address, zip code, phone number in it.

We will send you a surprise gift for free, may be a

konjac sponge

, a gel pack, or a gel eye mask and so on. The gift will be sent out in the order of subscription
, so please be patient.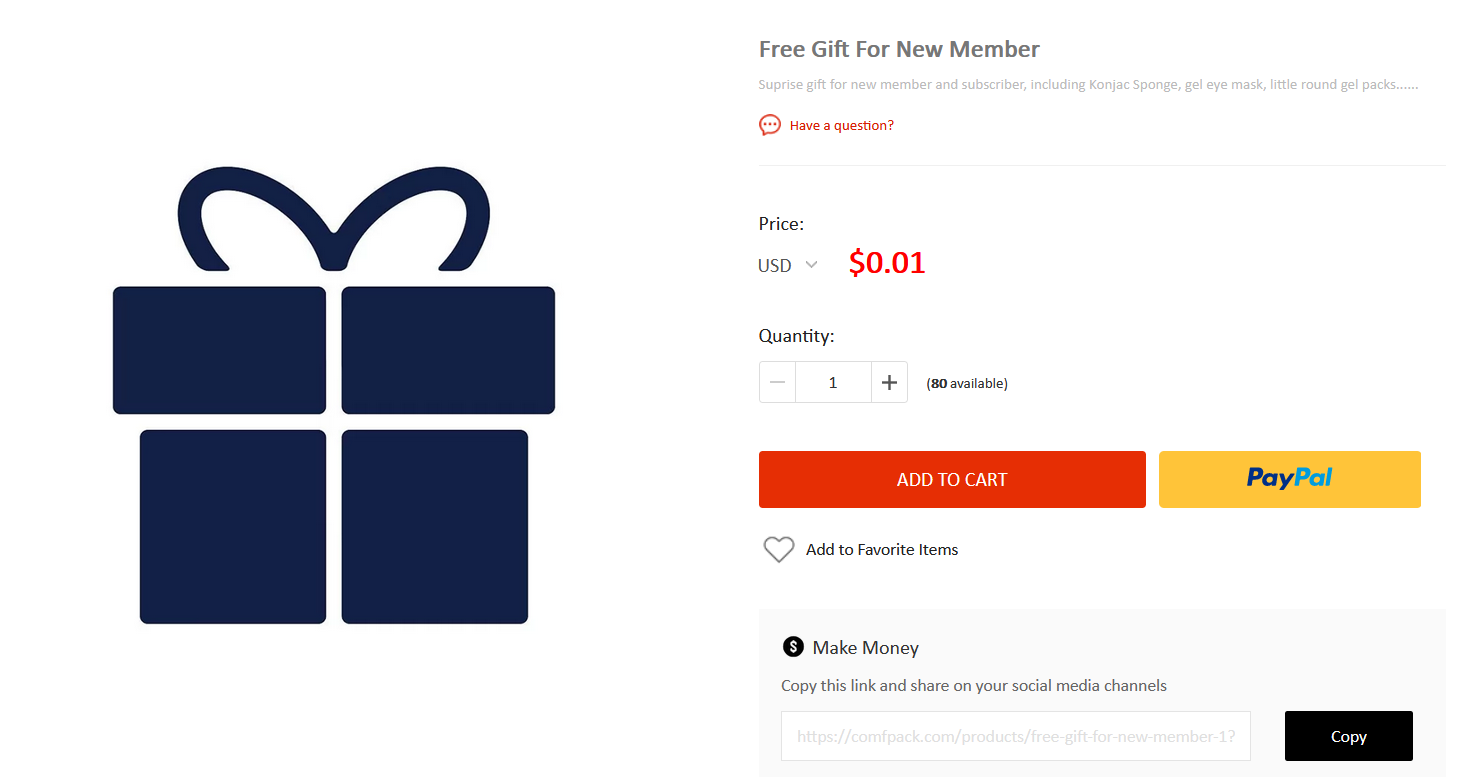 We will provide more member benefits in the future, so stay tuned!
Your Smile Is Our Goal.